Home
410-289-1203
We're Expanding!
Now With 3 Locations To Serve You Better
6 Somerset St.
Ocean City, MD 21842
And
Northside Park
125th St
Blue Ox Plaza
And
Come See Our Brand New Location At:
The Lankford Hotel
On The World Famous Boardwalk
Between 8th And 9th Street
"Create A New Ocean City Memory"
Looking For Things To Do In Ocean City?


.



Always Wanted To Try Out A Segway?


.

Need A Wheelchair While In Ocean City?


.



Want A Mobility Scooter To Cruise Around On?


.




Need A Stroller While Touring The Boardwalk?
We Offer All Your Rental Needs For Your Ocean City Experience!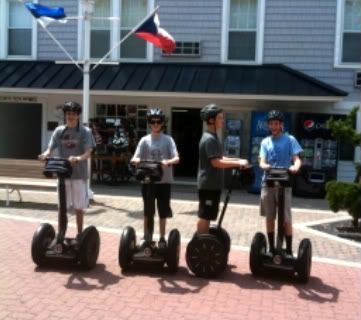 Call Us Today!
410-289-1203
BoardWalk Segways is the premier Segway rental company on the Ocean City Boardwalk.  We also offer wheelchair, mobility scooter, and stroller rentals for touring the Ocean City attractions.
Segways are the worlds first human powered transport and are very fun and easy to use.
A quick training at the store on 6 Somerset St will have you off and running to take in the Ocean City attractions.  What better way to take in the sights than on an electric powered Segway.
Considered one of the top things to do in Ocean City MD you can easily travel from one end to the other without getting yourself exhausted.  Need to run back to the store at the other end, no problem.  Just step on, lean forward and away you go.
Ocean City Maryland is a great vacation resort and the boardwalk is legendary.  You and your friends or family will have an even better story of riding a Segway while exploring.  Suitable for most ages and skill levels Segways are a fun eco friendly way to travel and tour.
The best way to see the attractions in Ocean City Maryland is from a Segway.
Gift Certificates Available For All Occasions

Call us today to book yours.
.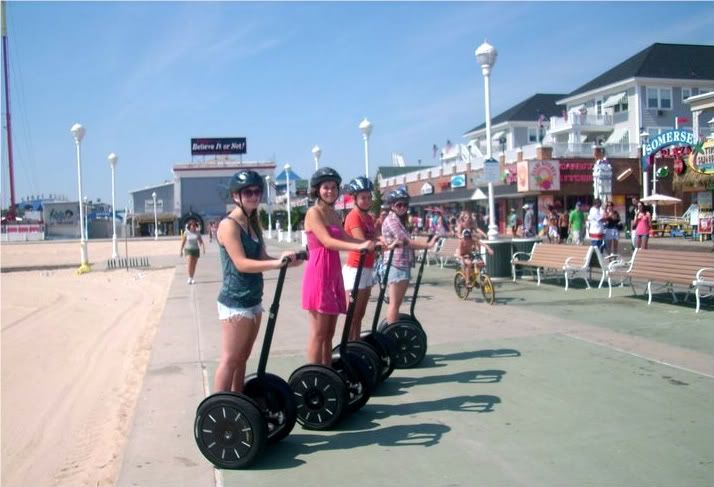 Call Us Today!
410-289-1203